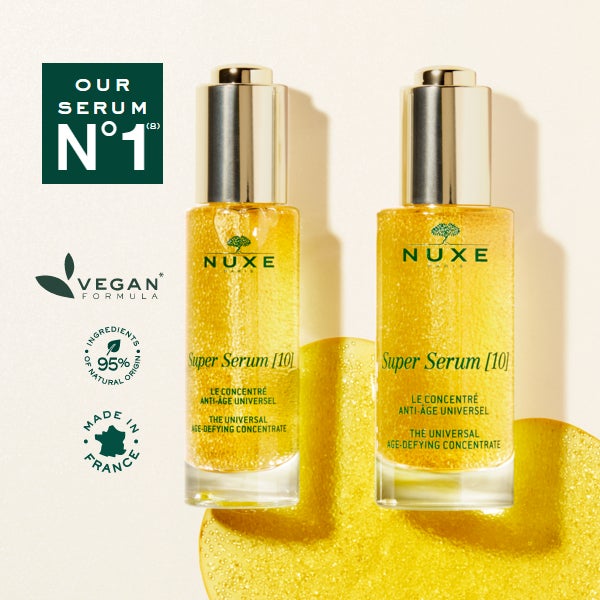 SUPER SERUM [10]
Skin behaves as if it were 10 years younger(1)
Powerful anti-aging correction: wrinkles, firmness, dark spots
Added to your basket
Sorry, there seems to have been an error. Please try again.
Subtotal: ( items in your basket)
Quick Buy
Sorry, there seems to have been an error. Please try again.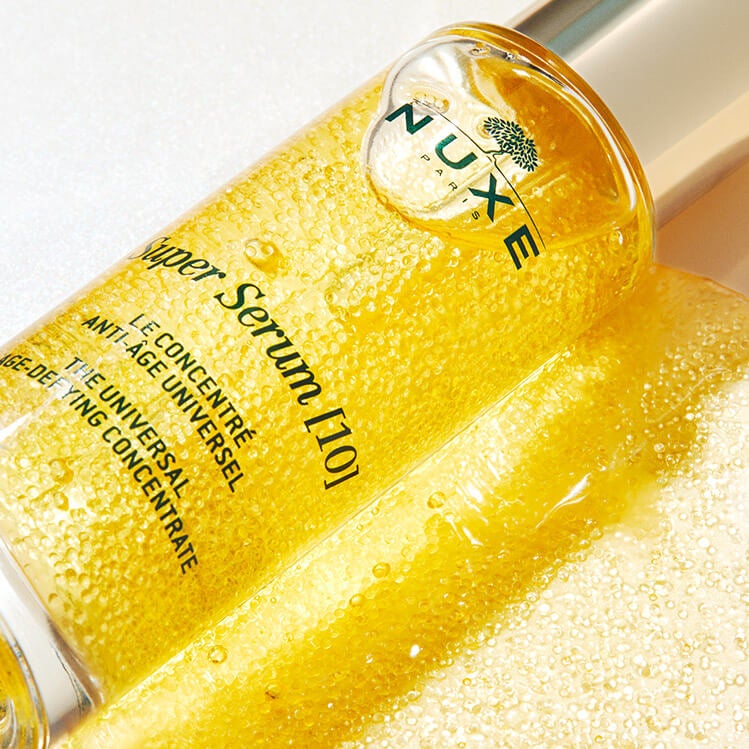 NUXE Research
A super concentrate of naturalness and sensoriality
Created through a fusion of Laboratoire NUXE's expertise in anti-aging and botanical oils, Super Serum [10] is an essential component of all NUXE anti-aging care routines, for all skin types. For the first time, NUXE is using a micro-fluidic encapsulation in this universal anti-aging concentrate: its formula with natural Hyaluronic Acid and Niacinamide is infused with thousands of micro-spheres of fractionated Botanical Oils.
Extraordinary anti-wrinkle effectiveness (wrinkles, firmness, dark spots)
From the 1st drops, skin appears transformed: smoothed, replumped and luminous.
Within a few weeks, proven anti-ageing effectiveness⁽⁴⁾: wrinkles and fine lines are faded, 84% of women feel their skin is smoother, 71% feel their skin is firmer. Dark spots appear corrected; 81% of women feel their complexion is more even.
A real sensorial experience
Discover the refreshing sensation and lightness of a serum combined with the silky feel of micro-spheres for absolute comfort. Its divine texture and a subtle scent with botanical notes make it an absolute pleasure to use: 100% of women like its texture⁽⁴⁾.
WARNING : video is different for Zone 3 countries.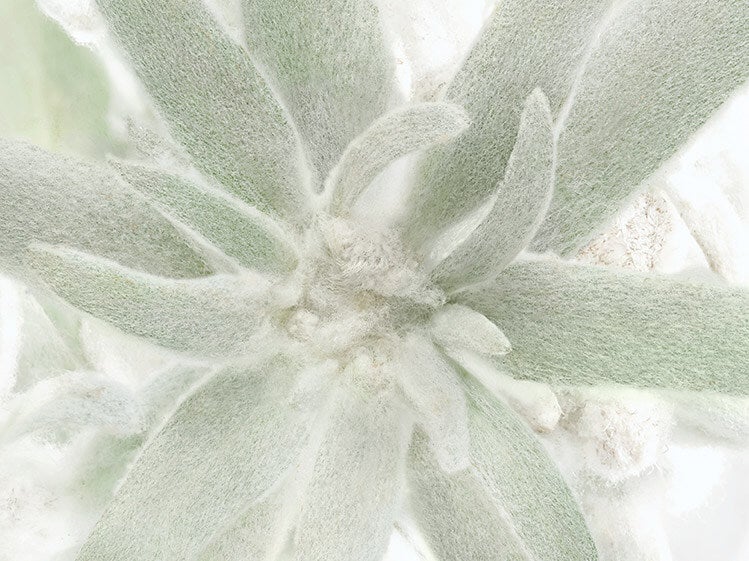 Star Ingredients
Super Serum [10] contains 95% ingredients of natural origin, all exceptionally powerful and selected with painstaking care.

Its unique vegan* formula combines the power of Natural Hyaluronic Acid with thousands of micro-spheres of fractionated botanical oils:
- Natural hyaluronic acid: obtained through botanical biotechnology, this hyaluronic acid is rapidly absorbed deep in the skin to stimulate its youth mechanisms.
- Thousands of micro-spheres of fractionated Botanical Oils: botanical oils are fractionated then reassembled with a selection of their most precious fatty acids for perfect affinity with the skin. They are naturally encapsulated one by one in the form of micro-spheres which melt into the skin on application.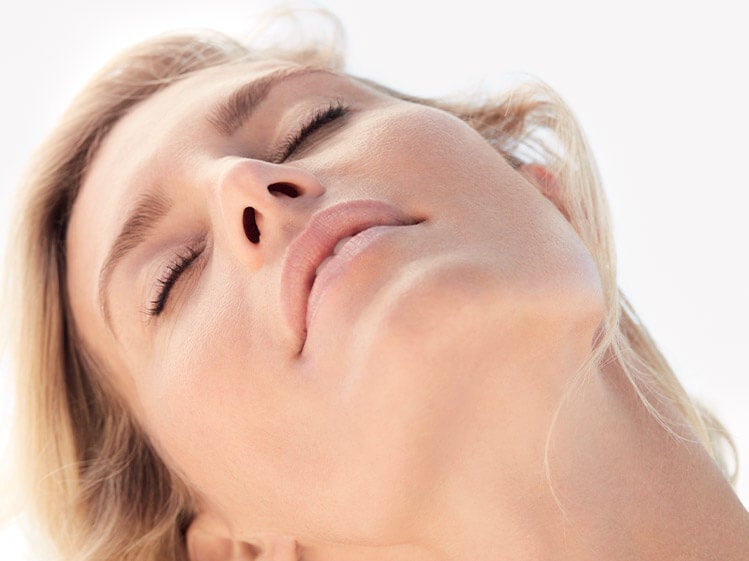 Serum [10] beauty routine
Universally irresistible Super Serum [10]: an ally for all skin types, the first step in all anti-ageing routines. An essential product to apply before your day and/or night cream. Combine your Super Serum [10] with the NUXE range that most closely reflects your skin's needs:
Prodigieuse® Boost : from age 25.
Merveillance LIFT : from age 35.
Nuxuriance Ultra : from age 50.
Nuxuriance Gold : from age 65.
*Formula without ingredients or derivatives of animal origin.
(1)In vitro test.
(2)Wholesale sell-in data in pharmacies and parapharmacies at end March 2022 (fixed annual total - value).
(3)Usage test – 31 women - satisfaction % after 28 days of use.