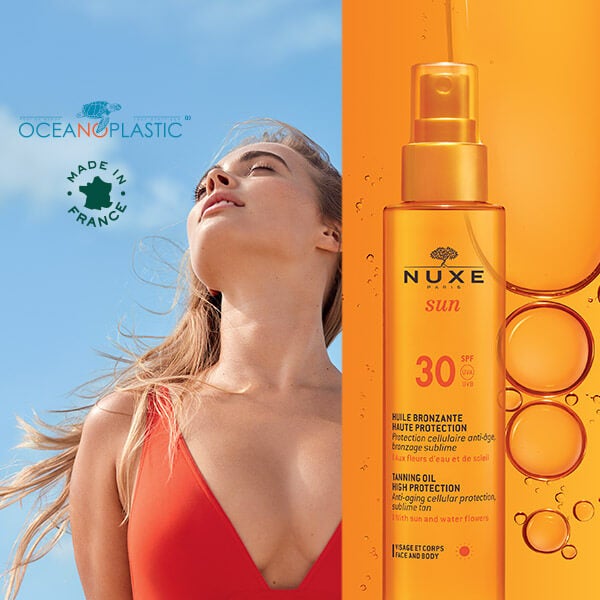 NUXE Sun
High protection⁽¹⁾, absolute pleasure
Added to your basket
Sorry, there seems to have been an error. Please try again.
Subtotal: ( items in your basket)
Quick Buy
Sorry, there seems to have been an error. Please try again.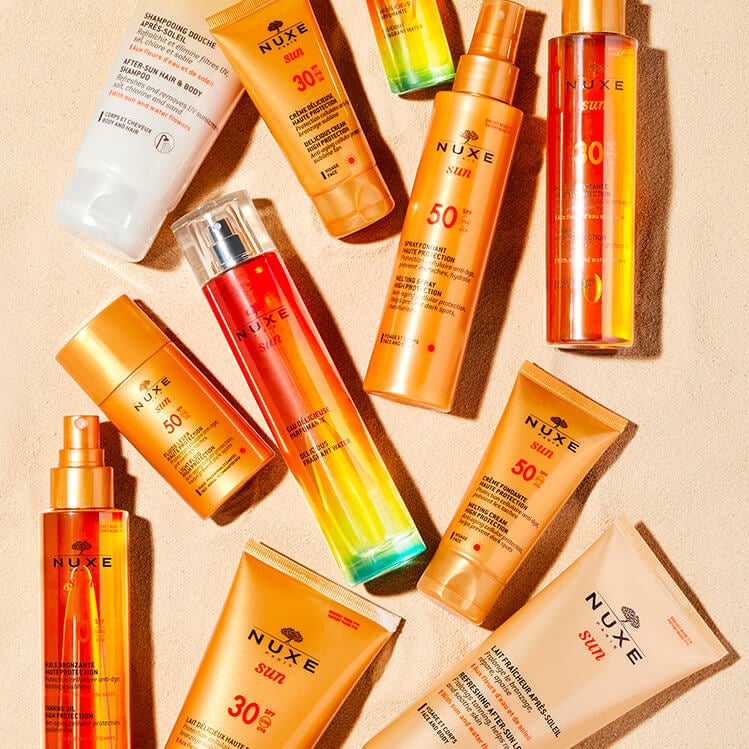 NUXE Research
Ideal protection
The new formulas of the NUXE Sun⁽³⁾ protective care products contain a rigorous selection of sunscreens. This exclusive complex, in combination with esters, is protected by a NUXE sun patent. The products provide effective protection from UVA and UVB rays while protecting the skin from premature ageing linked to the sun thanks to their natural-origin antioxidants.
An absolute sensual pleasure
NUXE Sun care products are a real pleasure to use thanks to the incredibly sensual finish of their textures... They all share the same evocative holiday scent with summer vibes: sparkling harmonies of sweet Orange and Petitgrain in the head, wafting Tiare Coconut Flower in the heart and a lush base of Vanilla and Musk.
A sublime tan
NUXE SUN⁽⁴⁾ formulas also contain a natural-origin tanning activator: Carob powder. This Mediterranean fruit is known for its ability to encourage natural bronzing of the skin by stimulating tanning.
Protecting skin and oceans
NUXE Sun formulas contribute to respect of marine environments: they have been tested on the marine ecosystem (algae and bacteria representative of marine life)⁽⁵⁾. The water-resistant⁽⁶⁾ formulas also reduce the amount of sunscreen washed off when swimming.
Proven effectiveness
Skin ideally protected from UVA-UVB
Complexion is radiant: 90% ⁽⁷⁾
Tan is lasting: 100% ⁽⁸⁾
Tan is luminous: 100% ⁽⁸⁾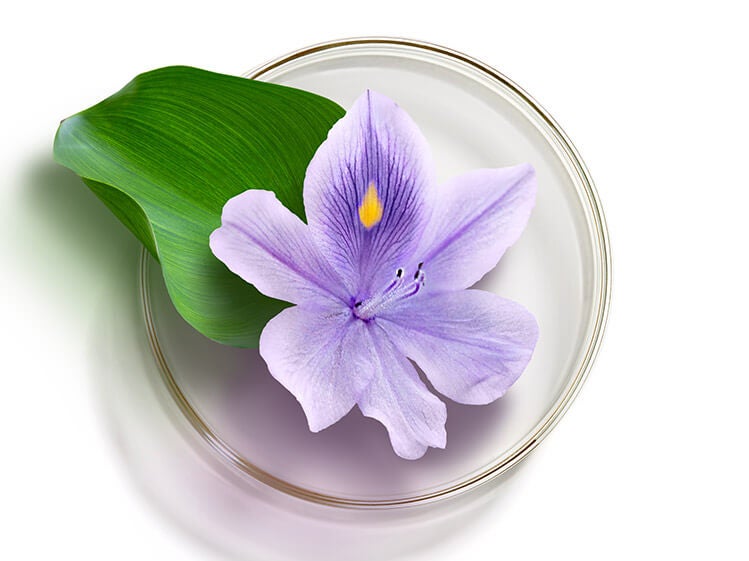 Star Ingredient
WATER HYACINTH
Protection against dehydration.
Native to the Tropics, water hyacinth is particularly appreciated for its ability to naturally detoxify and decontaminate the waters in which it bathes.
The aerial part of the plant (petals, leaves and stems) is subjected to a natural, exclusive and solvent-free extraction process called oleo-eco-extraction. The resulting Water Hyacinth Oleoactive concentrates all the properties of the flower and our laboratory has proven that it significantly improves the skin's barrier function. Water hyacinth therefore helps to prevent dehydration of the skin (NUXE patent filed in France).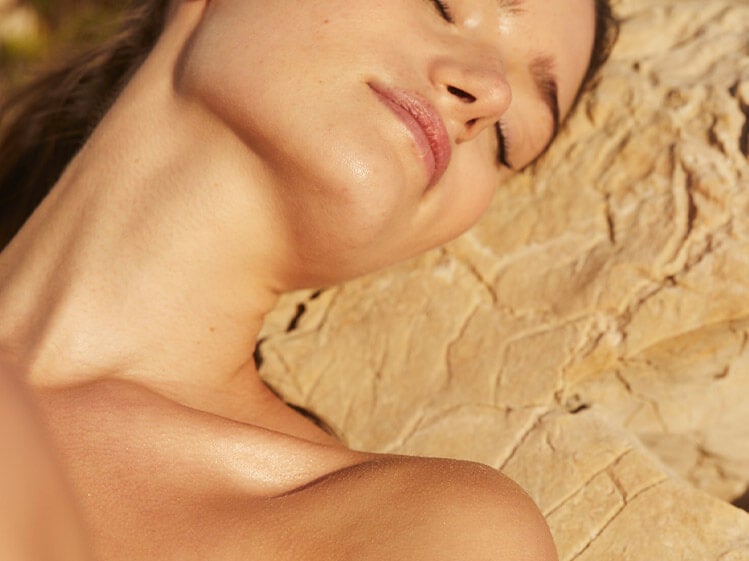 NUXE Sun beauty routine
How can I protect my skin effectively from the sun?
To effectively protect your skin, it is important to apply a sun care product that will filter UV rays, in other words, block them to a great extent. Choose an appropriate SPF for your phototype and the exposure conditions, then apply the product at least every two hours and always after swimming.
It is recommended to avoid exposure to the sun between 11 am and 4 pm. To make them feel even more pleasant to apply, NUXE Sun products have delectable textures that glide smoothly over the skin. Their scent is simply amazing: evoking a real holiday feeling.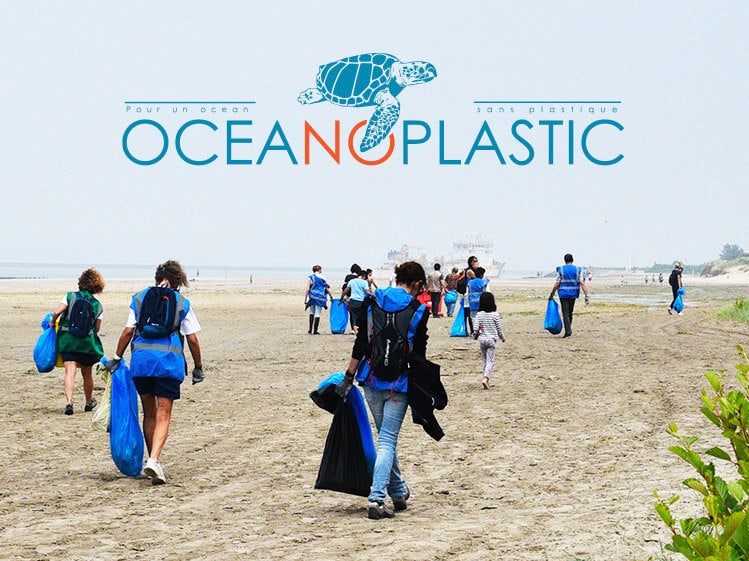 NUXE supports OCEANOPLASTIC
Providing skin with high protection: this is the NUXE SUN mission. Protecting the oceans is our priority too: each year, up to 10 million tonnes of plastic find their way into the world's seas. This is a real environmental, economic and health disaster that requires us all to change our behaviour.
We are working alongside OCEANOPLASTIC to play our part in combating plastic pollution. Since 2016, this environmental NGO has been collecting waste from the sea and along coastlines with the aim of identifying sources of plastic pollution and tackling the root causes. It also organises campaigns designed to inform, educate and raise awareness among consumers, manufacturers and authorities.
About NUXE Sun
With its sensual textures and the fragrance of tropical islands and summer flowers, the Nuxe sun care range combines our best sun creams, sun tan oils and face and body sun sprays for sensitive skin. Made with Water and Sun Flowers, the range offers total sun care protection for every occasion all with Nuxe's philosophy of protection and glamour in mind.

To complete the range and offer total sun care protection for every occasion, Nuxe has developed a face and body after-sun lotion to repair and hydrate your skin after a long day in the shimmering sun.

On a sunny weekend break, our Nuxe Protective oil with SPF10 is the perfect companion to achieve a sublime tan whilst also protecting your skin. Its alcohol free, non-greasy formula and sweet, dreamy fragrance leaves skin feeling silky-smooth and protected all day.
For the longer holidays in the sun, our Nuxe Sun Spray with SPF20 and face sun cream with SPF30 provide protection against the sun whilst also helping you achieve a sublime, even, longlasting tan. Nuxe's best sun creams for the sensitive skin on your face make sure you look radiant in your holiday photos and for the weeks and months after, whilst the quick and easy Milky Spray action means effortless application and all-day protection.
Discover the Nuxe sun care range for complete protection against the sun for short sunny breaks, long summer holidays or simply everyday protection against UV rays and the ageing effects of sun exposure. Shop the range today and enjoy the sun in style, looking glamorous and completely protected.
⁽¹⁾ High protection: SPF30 and SPF50.
⁽²⁾ Appropriate protection according to skin type and sun conditions.
⁽³⁾ Only for sun protection products with an SPF.
⁽⁴⁾ Except in Nuxe Sun Delicious Fragrant Water, Tanning Oil For Face and Body SPF10, Tanning Oil For Face and Body SPF30, Milky Oil for Hair, Nuxe Sun After-Sun Hair and Body Shampoo, High Protection Melting Spray SPF 50, High Protection Light Fluid SPF50.
⁽⁵⁾ Except Delicious Fragrant Water, Refreshing After-Sun Lotion and Self-Tan.
⁽⁶⁾ Except Melting Cream for Face SPF 50.
⁽⁷⁾ Use test on 22 volunteers. - Satisfaction % after applying the Tanning Oil for Face and Body Low Protection SPF 10 for 28 days.
⁽⁸⁾ Use test – 20 volunteers – satisfaction % after 28 days.
Retouched photographs
Photos may differ from actual presentation