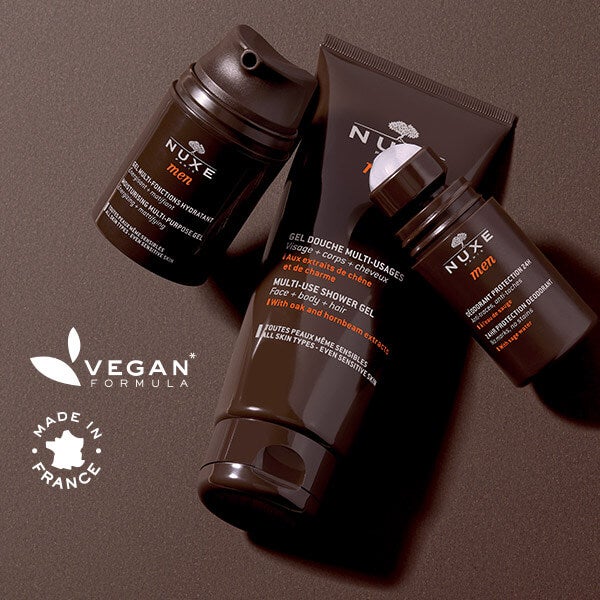 NUXE Men
Multi-purpose skincare for men, infused with all the power of active tree extracts.
Added to your basket
Sorry, there seems to have been an error. Please try again.
Subtotal: ( items in your basket)
Added to your basket
Sorry, there seems to have been an error. Please try again.
Subtotal: ( items in your basket)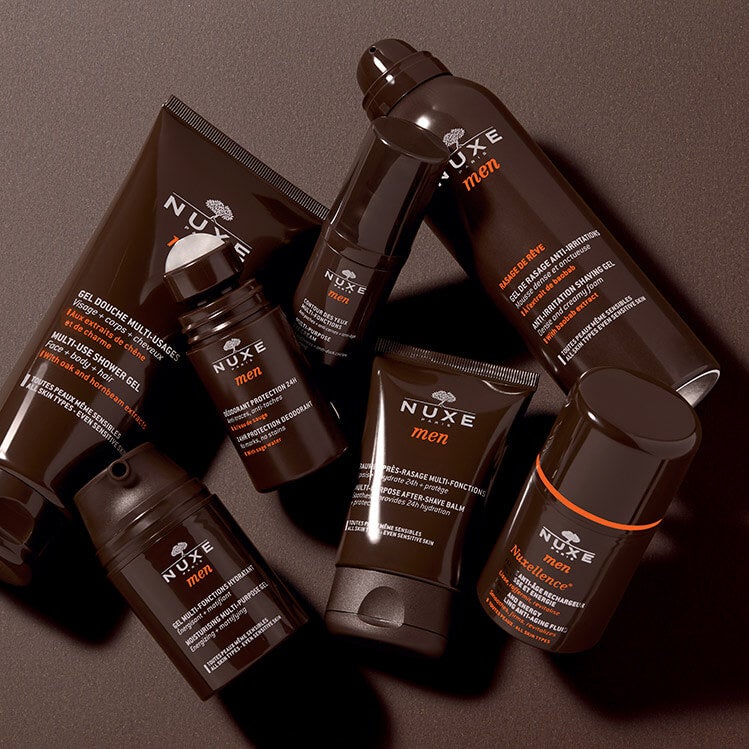 NUXE Research
NUXE for Men
Designed specially for men, the NUXE MEN range is tailored to the specific needs of men's skin, harnessing all the power of tree extracts (Oak, Hornbeam, Baobab, etc.) to ward off daily aggressions.
NUXE MEN is a range of essential multi-purpose products to care for men's skin:
- Effective body care (Shower Gel, Deodorant) for intense freshness, even on the most hectic days.
- Products for smooth, comfortable shaving (Shaving Gel, After-Shave Balm)
- Moisturising and anti-ageing face care for soft, supple and vibrant skin (Moisturising Multi-Purpose Gel, Multi-Purpose Eye Cream, Nuxellence Anti-Ageing Fluid).
Effective skincare with an added feel-good factor thanks to easily applied ultra-pleasant and non-sticky textures with a distinctive scent: a burst of fresh citrus notes gradually reveals spicy and woody overtones in an irresistibly masculine fragrance.
VISIBLE RESULTS
Skin appears younger 82%⁽¹⁾
Skin appears revitalised 91%⁽¹⁾
Skin is more toned 95%⁽¹⁾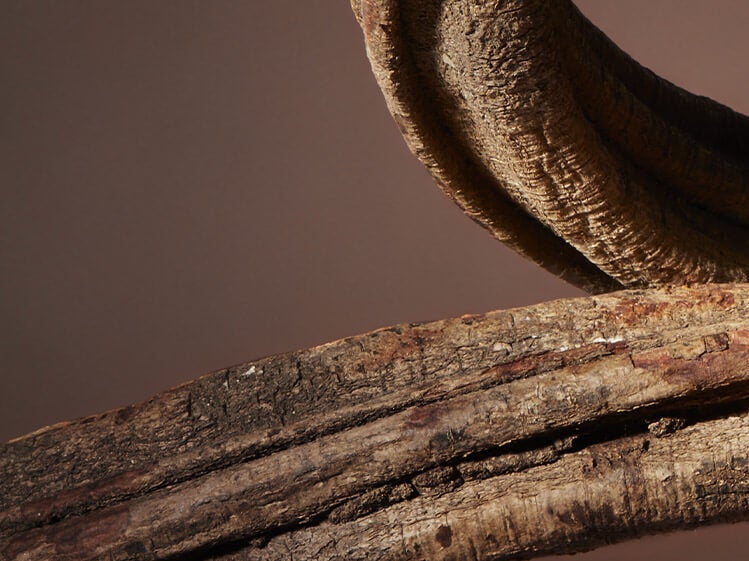 Star Ingredient
OAK BARK
A shrub or majestic tree, with deciduous or evergreen leaves, growing in cold or tropical latitudes... All varieties of Oak can be found throughout the Northern Hemisphere. A symbol of strength and endurance, its bark, acorns and leaves are rich in tannins which are renowned for their astringent properties.
NUXE Research has combined an Oak bark extract with an extract of Hornbeam buds to help comfort the skin and preserve its barrier function.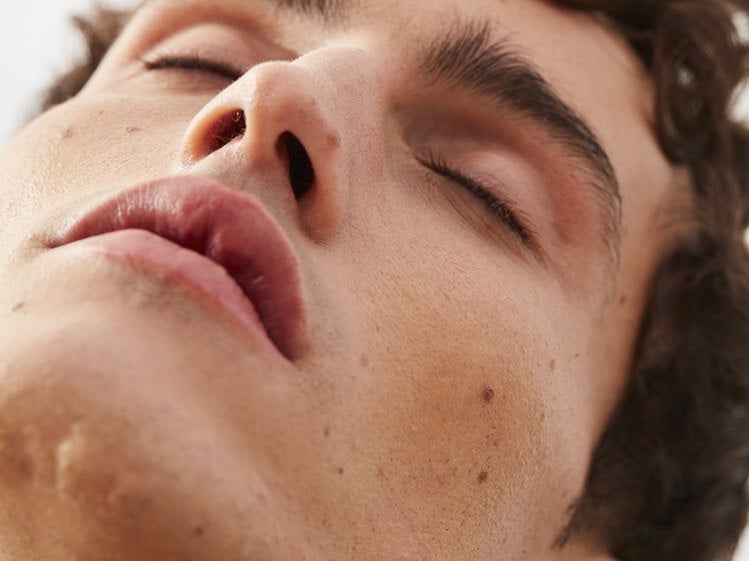 NUXE Men care routine
In the morning and evening, the Multi-Use Shower Gel gently cleanses the face, body and hair.
The 24-hr Protection Deodorant offers a proven effective deodorant action with no stains or streaks.
For easy and precise shaving without irritating the skin, use the Rasage de Rêve Shaving Gel, followed by the After-Shave Balm to soothe skin after shaving.
Do you have combination to oily skin? In the morning and evening, the Multi-Purpose Gel moisturises the skin while mattifying oily areas.
Do you want to act on signs of ageing? In the morning and evening, apply the Nuxellence Youth and Energy Revealing Anti-Ageing Fluid to smooth wrinkles, firm and revitalise the skin.
The Multi-Purpose Eye Cream provides a complementary action by smoothing the eye contour area while reducing puffiness and dark circles.
About NUXE Men
Men also need to take care of their skin!
Men's skin is different from women's: it is oilier, thicker and encounters more aggressions. This is why NUXE Laboratory has developed NUXE Men range, especially designed for men, which combines the virtues of tree extracts with non-greasy formulas.
This range features a selection of products for all skin types even sensitive: a men's shower gel that gently cleanses face, body, and hair; a deodorant that provides 24-hour protection; an after-shave balm that soothes irritations and provides intense moisture; an eye cream; and a moisturising gel.
This moisturising face care gel, with natural origin extracts of Oak Bark and Sandalwood, has a triple action to energise, moisturise, and make your skin matte, while keeping it soft and comfortable.
And discover the multi-purpose eye cream: a complete care that prevents bags and the appearance of dark circles while protecting against premature skin ageing. The eye area looks less puffy and tired.
⁽¹⁾ Use test under dermatological supervision on 22 volunteers. Satisfaction % after 28 days of daily application.